This is an older upload and some CC are now outdated/unsupported. I will do some changes in-game and update this post - in the meantime: download at your own risk!
The Norwegian countryside had scarce resources and a harsh climate, and most houses were built in wood. Even today the Norwegians focus on protecting themselves from wind, snow and rain when they build their houses, but when you come inside their homes are warm and inviting. In this sense Hareid is a typical Norwegian house, and it also has it typical
Norwegian family
.
If you enjoy houses in the Norwegian/
Scandinavian style
you might also like the houses from my series
Norwegian Wood
,
Village
or
Home Sweet Home
, and of course the other houses in the
Nordic Living
series.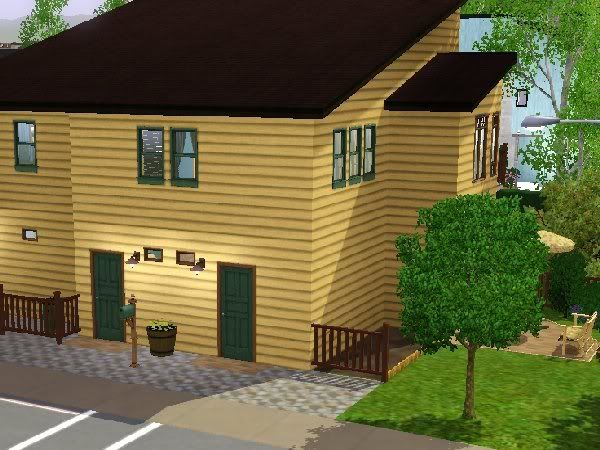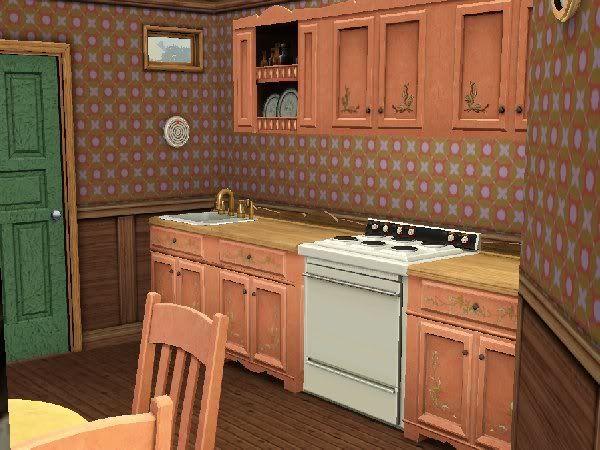 Note! No sims or vehicles included!
Info about this lot
Residential House
Lotsize: 20 x 30
Price furnished: 72 982
Price unfurnished: 45 129
Fully furnished and decorated
The house has two "apartments", and is perfect for a family with a live-in grandparent.
2 floors
Ground floor apartment 1:
Kitchen/livingroom, bedroom, bathroom
Ground floor apartment 2:
3 bedrooms, bathroom, hall
First floor:
Kitchen, livingroom, WC
There are items on this lot that are not from the basic game, as listed below.
Note that CC items will be installed in your game with the house.
Items from The Store, Expansion packs (EP) and Stuff packs (SP) that you don't have will be replaced with items from the base game. If you want the house to show up in your game exactly as in the pictures, you will need the expansions/stuff packages below and the listed items from the Store.
Info about this upload
CC items:
Warning! The list may be incomplete and / or inaccurate.
Krabaten/Anno:
Heart Variation pattern
John/Anno: Two patterns (link not available)
MTS/Lethe_s:
Orange pattern
MTS/JaneSamborski:
Citrus pattern
MTS/Srikandi:
Roses pattern
Used but not included:
Pink toilet paper, parfume bottles and hankies by Srikandi at MTS
Used but not included:
Botanical paintings and Flower barrell from
Sims Art Gallery
Store items:
EPs:
None
SPs: None





Hareid