This large farm would be suiting for your extended sim family, and has a lot of space outdoors and indoors, in four different buildings. The yellow building would be perfect for the grandparents, where they could have their privacy, and still be close to their loved ones. The gray building is more modern, and could easily hold a family of four, or more, if you wish. As if this wasn't enough, you could use the extra space in the old barn and the pole granary (stabbur). A hottub in the granary? Art studio in the barn? If you have Pets, maybe knock down the barn door and make it a stable? Or if you want to make a living as a tatooist, designer or stylist and need some space for that? It's up to you!
This building style with a "tun" (different farm buildings surrounding an open area) has roots all the way back to the vikings, and is still quite common in rural areas of Norway. Since farming required substantial physical strength, it was common that the (grand) father at some point left the farm to his son, and with it, also the main house. The older generation moved to a "kårhus" (The pensioners' house), and even if they still helped out with the work of the farm, they had limited influence of the decisionmaking. At least in theory...
If you are looking for more Scandinavian style houses, try
this search
.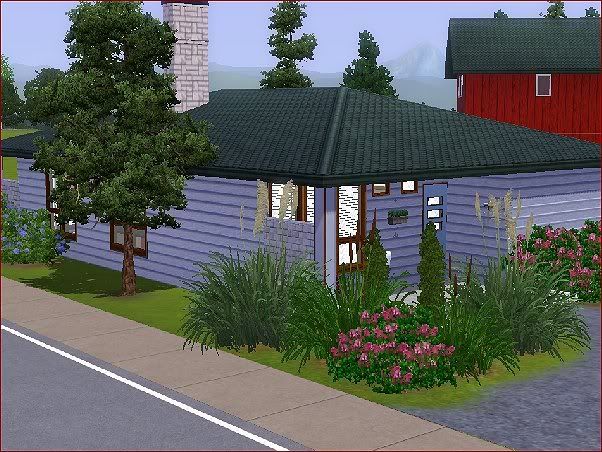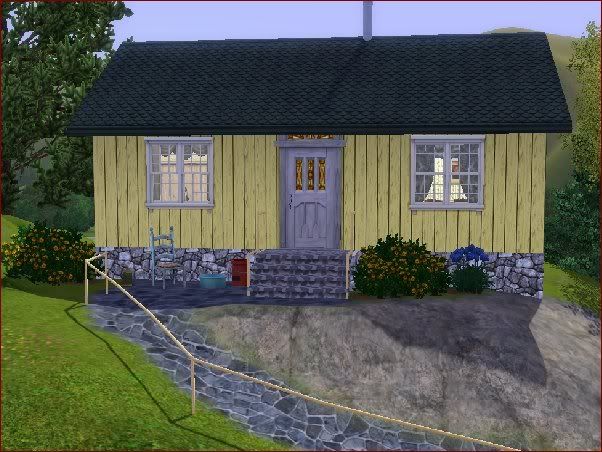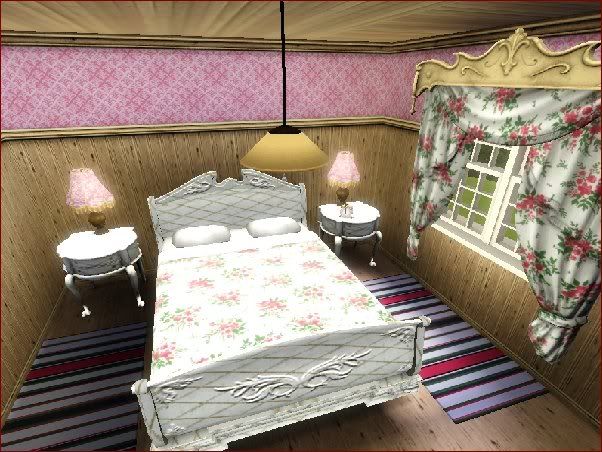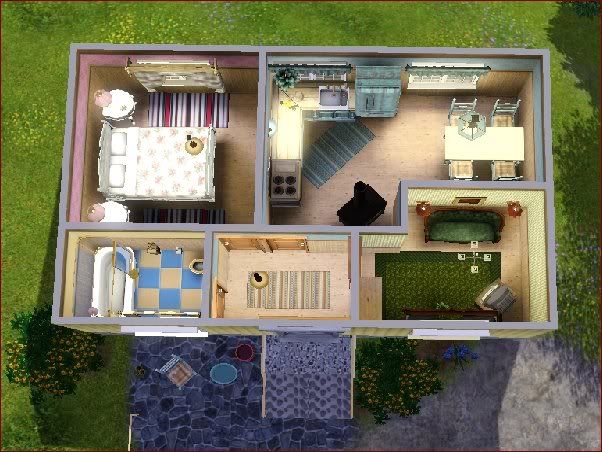 Note! No sims or vehicles included!
Info about this lot
Residential House
Lotsize: 40 x 40
Price furnished: 137 796
Price unfurnished: 75 342
Fully furnished and decorated
Old house
- 1 floor
Ground floor:
Kitchen, livingroom, bedroom, bath
New house
- 1 floor
Ground floor:
Open kitchen/livingroom, office, three bedrooms, bath, WC
Barn
- 2 floors
Ground floor:
Garage/workshop, laundry
First floor:
Not furnished
Stabbur
- 1 floor
Ground floor:
Not furnished
There are items on this lot that are not from the basic game, as listed below.
Note that CC items will be installed in your game with the house.
Items from The Store, Expansion packs (EP) and Stuff packs (SP) that you don't have will be replaced with items from the base game. If you want the house to show up in your game exactly as in the pictures, you will need the expansions/stuff packages below and the listed items from the Store.
Info about this upload
CC items: My most sincere thanks to the creators - you make this game so much more interesting!
Enrosadira/Anno:
Weathered wood
,
Victorian floral bunch
,
Ikea curtain 2
,
Matte Stephens Art - the first of three
(mesh by
Pilar
)
Krabaten/Anno:
Abstract pattern
ATS3:
Lacoste perfume
,
Garden boots
,
Washing bowl
,
Laundry sink
Store items:
EPs:
World Adventure, Ambition, Late Night
SPs: High-End Loft, Fast Lane, Outdoor Living


Holte