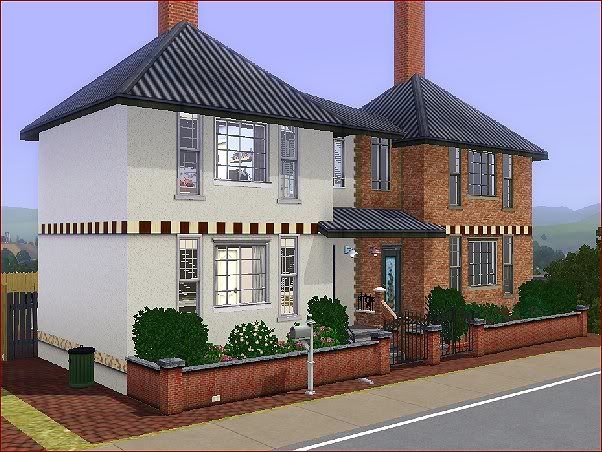 Walking down Brick road you realize that the houses are very similar, except from some minor differences. Brick road 3 and 4 are semi-detached, and this post shows you what hides behind the door of number 3, the white building. It is the home of a small Greek family, and their house is the witness of their food-loving, social and playful personalities.
I have made this brick house collection in tribute to immigrants all over the world. They richen the design, food, music and fashion and are important contributors to the culture they come to, and make our neighbourhoods colourful and interesting. If you want to customize the house yourself, I've also uploaded the house skeleton (
Brick road no. 20
), without indoor wallpapers or furniture. Make your own row of "same, same, but different" houses! There are four decorated (
#2
,
#3
,
#4
and
#5
) and three undecorated (
#1
,
#11
and
#20
) houses in the Bricktown series.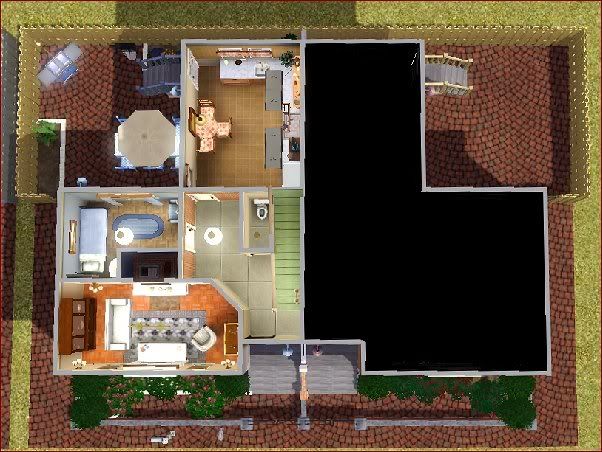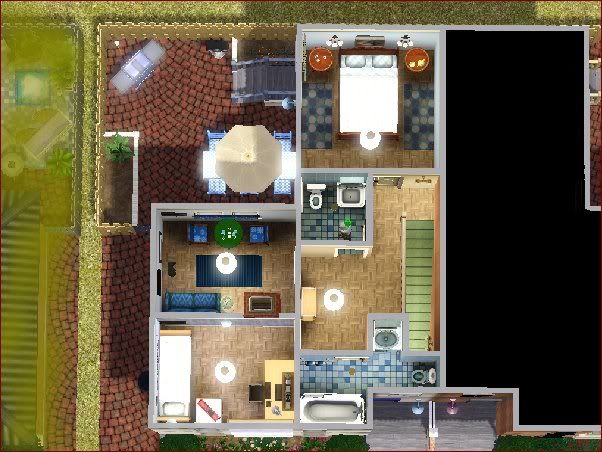 You can see all the pictures from this lot
here
.
Note! No sims or vehicles included!
Info about this lot
Residential House - apartment
Lotsize: 20 x 15
Price furnished: 53 376
Price unfurnished: 7 540
Fully furnished and decorated
2 floors
Ground floor:
Hall, kitchen, bedroom, living room, W.C.
First floor:
Two bedrooms, playroom, bath, W.C.
There are items on this lot that are not from the basic game, as listed below.
Note that CC items will be installed in your game with the house.
Items from The Store, Expansion packs (EP) and Stuff packs (SP) that you don't have will be replaced with items from the base game. If you want the house to show up in your game exactly as in the pictures, you will need the expansions/stuff packages below and the listed items from the Store.
Info about this upload
CC items: My most sincere thanks to the creators - you make this game so much more interesting!
Enrosadira/Anno: Patterns
Tuscan brick wall, Square Tuscan cotto, Olive tiles, Grapes and figs
,
Pebbles, Leaves and berries
Fredy/Anno:
Rose3 pattern
ATS3:
Tuscany painting, Olive oil bottle, Salt n' Pepper grinder
,
Bistro Bread basket
,
Teapot, milkpot, sugarpot, teacup
,
Church paintings #2
,
Poker game
Store items:
EPs:
World Adventure, Ambition, Late Night
SPs: High-End Loft, Fast Lane, Outdoor Living


Brick road #3