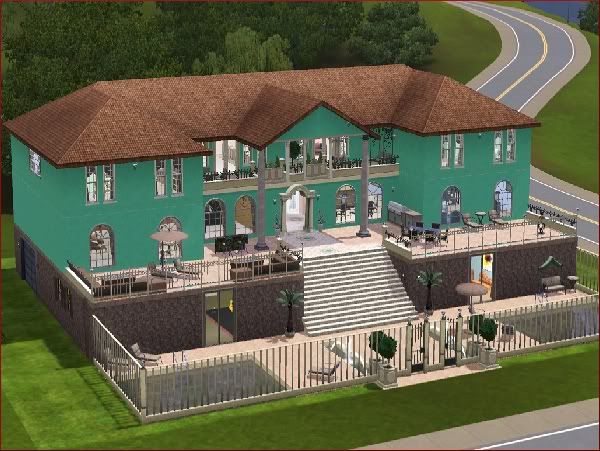 The Greek island of Kefalonia is famous for it's lovely beaches and spectacular scenery, and of course from the novel and film "
Captain Corelli's Mandolin
". Many of us have the dream of the good and simple life in a Greek village. I believe this goes for the sims too, so I've made a few houses for them, based on real houses in Kefalonia. Check
Kefalonia
or
Greek style
for similar lots.
Even in times of recession some people can afford a lifestyle others just dream of. The incredible famous (and rich) fashion designer and stylist Barbara decided it was time to move from busy Athens and go back to her roots. So she did. But she did it with style of course. She bought the old Hotel
Afroditi
, and converted it to a splendid, tasteful and spacious family home. Her darling husband and lovely children (a teenage girl, and two small boys) seems to be adopting fine to the life at the countryside. And why shouldn't they? They wouldn't miss a thing in this mansion. Except maybe an extra room for the butler...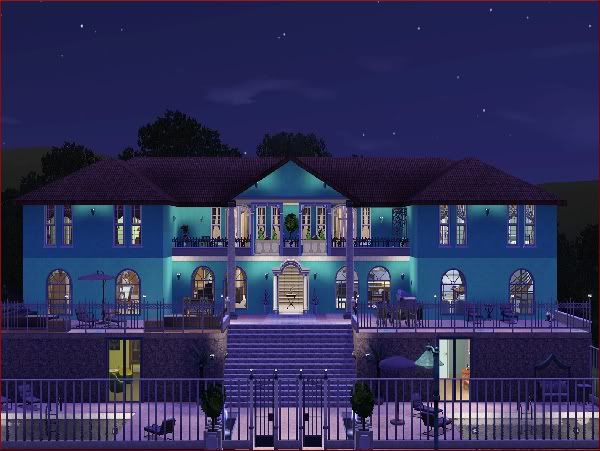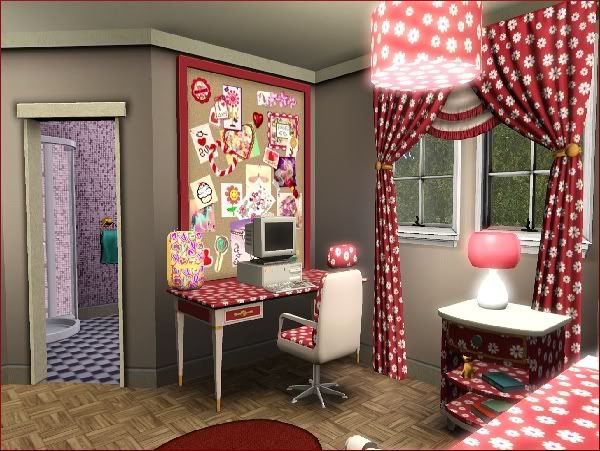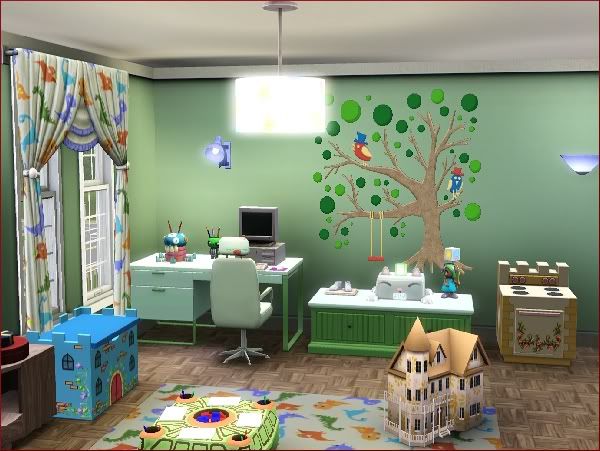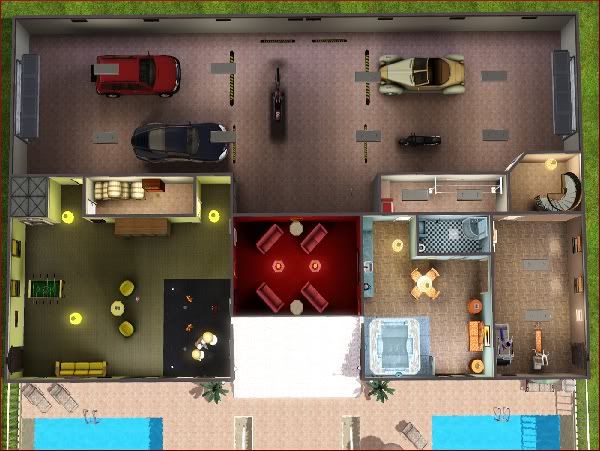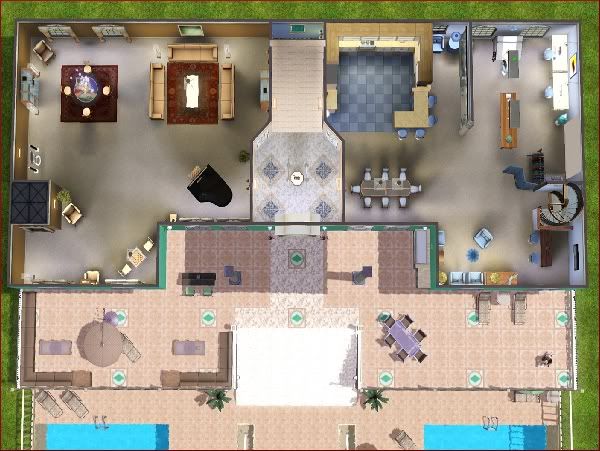 You can see all the pictures from this lot
here
.
Note! No sims or vehicles included! Some minor alterations in the lot.
Info about this lot
Residential House
Lotsize: 30 x 40
Price furnished: 544 325
Price unfurnished: 188 480
Fully furnished and decorated
3 floors
Ground floor:
Equipped garage, music/playroom, wine storage, cinema, gym, spa with mini kitchen, bath, laundry
First floor:
Hall, living room, W.C., open kitchen/dining room/fashion studio/bar
Second floor:
Master bedroom with dressing room and bath, office/library, Teenage room with private bath, boys bedroom, 2 baths, playroom
There are items on this lot that are not from the basic game, as listed below.
Note that CC items will be installed in your game with the house.
Items from The Store, Expansion packs (EP) and Stuff packs (SP) that you don't have will be replaced with items from the base game. If you want the house to show up in your game exactly as in the pictures, you will need the expansions/stuff packages below and the listed items from the Store.
Info about this upload
CC items:
My most sincere thanks to the creators - you make this game so much more interesting!
Enrosadira/Anno:
Oriental Rugs
, mesh by
Mango Sims
, Patterns
Victorian hydrangea
,
Daisies on green
ATS3:
Trestles table x3
,
Iron
,
Sewing machine, designer Reels, tapeline
,
Doll
,
Schoolbag
Desdren:
Kyo pillows
(
Ooops!
The simmis like to sleep with their heads under these pillows, so it looks a bit funny. But when they wake up the pillows looks sooo great on the bed!)
Store items:
Arch to Olympus door and Grecian Bed
Not-So-Private Study Door
Pirate Herald's Tropical Umbrella
New Years Nectar
(Free download)
Inertia Swivel office chair
Octagonal End Table
Reach for the Heavens flower
EPs:
World Adventure, Ambition, Late Night, Generations
SPs: High-End Loft, Fast Lane, Outdoor Living


Afroditi