One of the most effective ways of getting into the Christmas spirit is to visit the local Christmas market. The Sims are no different. At their local market the kids can play with their friends, while mom and dad does some gift shopping (well, not really, but at least they can admire the stuff on display). Then of course they can have some mulled wine at the little bar, even though the barman might call it something else. You will find some good quality Christmas trees there (not for purchase) but the greatest of them all, obviously, is in the middle of the square.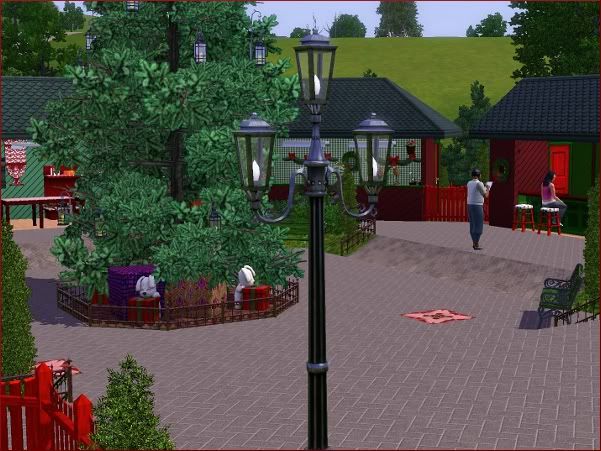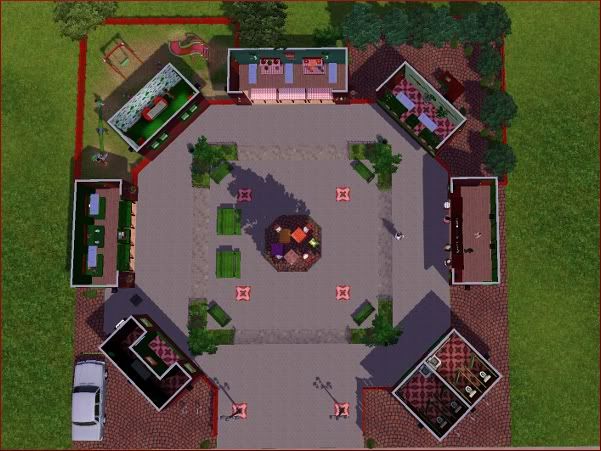 You can see all the pictures from this lot
here
.
Note! No sims or vehicles included!
Info about this lot
Community lot - Large park
Lotsize: 30 x 30
Price furnished: (63 854)
Price unfurnished: (37 720)
Fully furnished and decorated
Opening hours: 24/7
1 floor
[b]Ground floor[/b]: Seven small kiosks including one functioning bar and W.C.
Please note before you install:
You must place the park on a Community lot 30x30 or larger, defined as a "Large park" for it to work properly. (If you are not sure how to do this, see
this explanation
.)
There are items on this lot that are not from the basic game, as listed below.
Note that CC items will be installed in your game with the house.
Items from The Store, EP's and Stuff packs that you don't have will be replaced with items from the base game. If you want the house to show up in your game exactly as in the pictures, you might need the expansions/stuff packages above and the listed items from the Store.
Info about this upload
CC items:
My most sincere thanks to the creators - you make this game so much more interesting!
Store items:
Mochi's Doggie Present, Winter Wall Wreath, Christmas Wall Stockings and Winter Wall Garland from the Happy Holiday Presents set (free download)
EPs:
World Adventure, Ambition, Late Night, Generations
SPs:
High-End Loft, Fast Lane, Outdoor Living
Christmas Market