I'm sure you have a lot of great houses in your game, one more fantastic than the other. But don't you miss the "House next door"? In this series you will find down-to-earth, simple houses, that resembles houses in the real world. To a large extent they are based on existing houses in Norway.
Home Sweet Home Dagmar would be the perfect house for newlyweds, and maybe their first born will have his or hers first home here. It is small and cheap, but have all the basic necessities, making it the perfect starter house. Dagmar is the fourth house in the
Home Sweet Home series
.
If you enjoy houses in the Norwegian/
Scandinavian style
you might also like the houses from my series
Norwegian Wood
,
Village
or
Nordic Living
.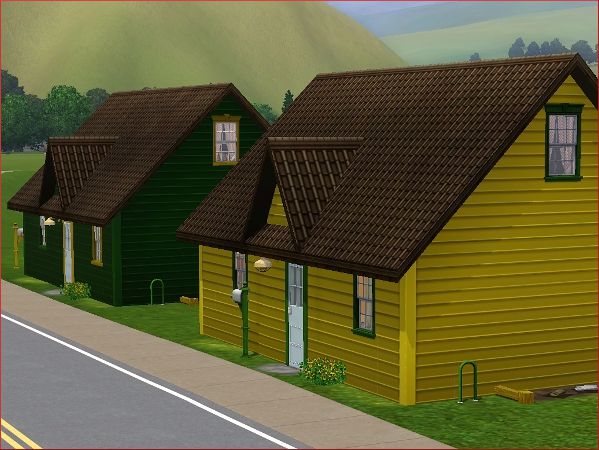 If you switch the colors, Dagmar also looks good in a row.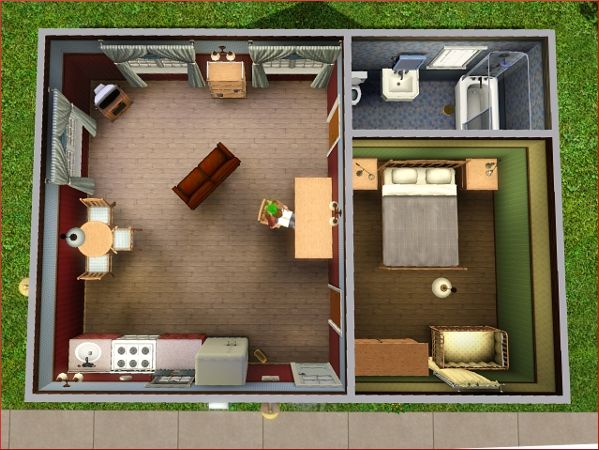 You can see all the pictures from this lot
here
.
Note! No sims or vehicles included!
Info about this lot
Residential House
Lotsize: 15 x 10
Price furnished: 14 610
Price unfurnished: 9 113
Fully furnished and decorated
1 floor
Ground floor:
Open kitchen/living room, bedroom, bath
There are items on this lot that are not from the basic game, as listed below.
Note that CC items will be installed in your game with the house.
Items from The Store, Expansion packs (EP) and Stuff packs (SP) that you don't have will be replaced with items from the base game. If you want the house to show up in your game exactly as in the pictures, you will need the expansions/stuff packages below and the listed items from the Store.
Info about this upload
CC items: None
Store items:
None
EPs:
World Adventure, Ambition, Late Night, Generations, Pets
SPs: High-End Loft, Fast Lane, Outdoor Living, Town Life, Master suite




HSH Dagmar