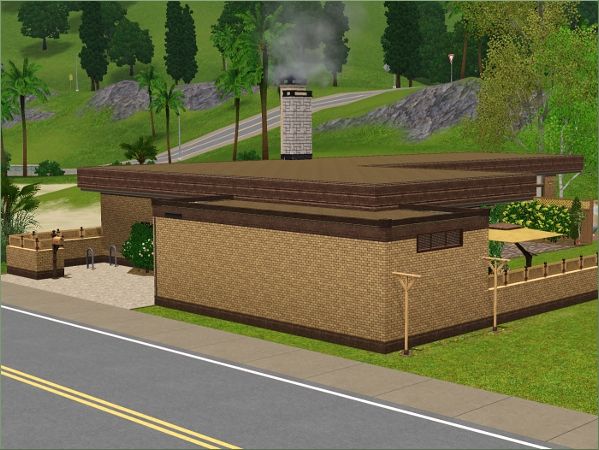 I'm sure you have a lot of great houses in your game, one more fantastic than the other. But don't you miss the "House next door"? In this series you will find down-to-earth, simple houses, that resembles houses in the real world. To a large extent they are based on existing houses in Norway.
Home Sweet Home Guri was built in 1964 and was very modern for its time. It still has the minimalistic, clean lines that many Scandinavians adore even today, and has a lot of space indoors and outdoors. It is perfect for a small family, but if you should need more space you could always make some extra bedrooms in the basement. Guri is the seventh housein the
Home Sweet Home series
.
If you enjoy houses in the Norwegian/
Scandinavian style
you might also like the houses from my series
Norwegian Wood
,
Village
or
Nordic Living
.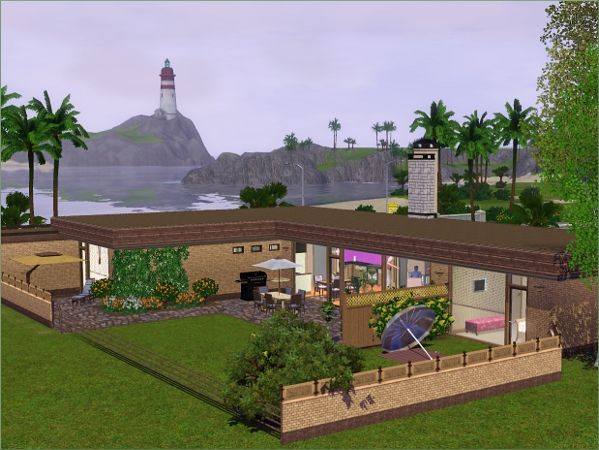 You can see all the pictures from this lot
here
.
Note! No sims or vehicles included!
Info about this lot
Residential House
Lotsize: 30 x 20
Price furnished: 155 751
Price unfurnished: 79 213
Fully furnished and decorated
2 floors
Basement:
Hall, storage, living room, guest room/office, bath, health room
Ground floor:
Hall, laundry/W.C., 2 bedrooms, 2 baths, open kitchen/dining-/living room, garage
There are items on this lot that are not from the basic game, as listed below.
Note that CC items will be installed in your game with the house.
Items from The Store, Expansion packs (EP) and Stuff packs (SP) that you don't have will be replaced with items from the base game. If you want the house to show up in your game exactly as in the pictures, you will need the expansions/stuff packages below and the listed items from the Store.
Info about this upload
CC items: My most sincere thanks to the creators - you make this game so much more interesting!
Simalia:
Greek pottery vase
,
Painting Dancing
Desdren:
Plant 3
HelleN:
Carpet pattern
Store items:
K2 Ivy from the Eco-pack included in the free
Renault set
EPs:
World Adventure, Ambition, Late Night, Generations, Pets, Showtime, Supernatural
SPs: High-End Loft, Fast Lane, Outdoor Living, Town Life, Master suite, Katy Perry's Sweet Treats, Diesel
HSH Guri