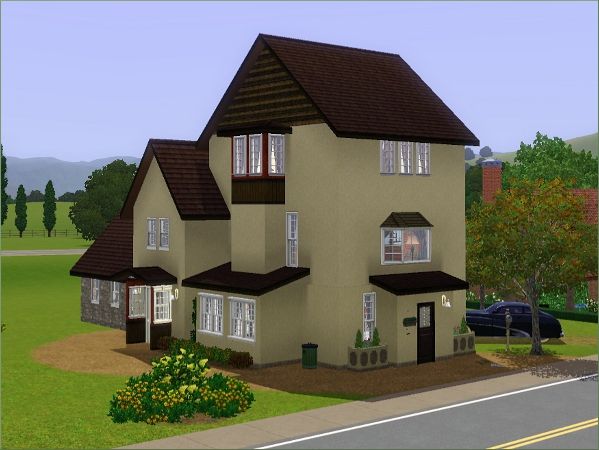 Dr. Haydock
is Miss Marple's closest neighbour, and also a good friend and collaborator. He spends most of his time in the office, where he receives patients and even conduct experiments to see if there is a connection between criminal tendencies and glandular dysfunction. He presently lives alone, but there are room for guests to sleep over. If you want to move in someone else, the house is well suited for a family of five.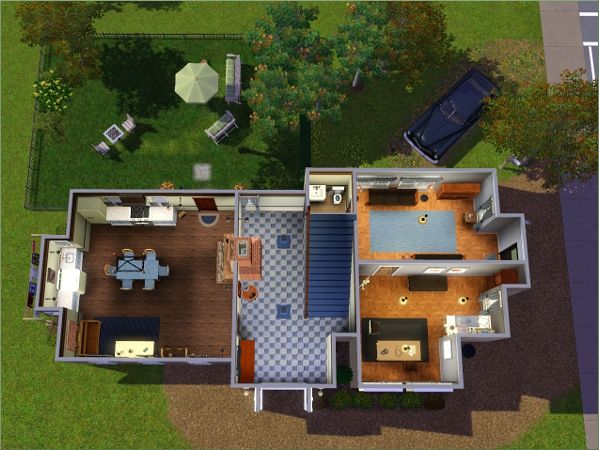 You can see all the pictures from this lot
here
.
Note! No sims or vehicles included!
Info about this lot
Residential House
Lotsize: 25 x 25
Price furnished: 126 103
Price unfurnished: 42 705
Fully furnished and decorated
3 floors
Ground floor:
Hall, kitchen, W.C., office, waiting room
First floor:
Library, bath
Second floor:
Two bedrooms
There are items on this lot that are not from the basic game, as listed below. Note that CC items will be installed in your game with the house. Items from The Store, Expansion packs (EP) and Stuff packs (SP) that you don't have will be replaced with items from the base game. If you want the house to show up in your game exactly as in the pictures, you will need the expansions/stuff packages below and the listed items from the Store.
This lot was a part of the
St. Mary Mead project at AnnoSims
.
Info about this upload
CC items:
My most sincere thanks to the creators - you make this game so much more interesting!
Krabaten/Anno:
Abstract pattern
ATS3:
Medical posters
,
Skeleton
(High poly!),
Old Radio
,
Wall lamp Morocco
,
Cable
,
Shampoos
LunaSims Lulamai:
Curtain
Store items:
The Vaindenburger Chair
Superior Pedestal Sink
EPs:
World Adventure, Ambition, Late Night, Generations, Pets, Showtime
SPs:
High-End Loft, Fast Lane, Outdoor Living, Town Life, Master suite
Dr Haydock's House