I don't really know if there
is
a fire station in St. Mary Mead, or at least I can't remember reading about one. But don't you think there should be? I'm sure Miss Marple feels a lot safer when she's lighting up the fireplace, knowing those brave men and women would come to her rescue in no time.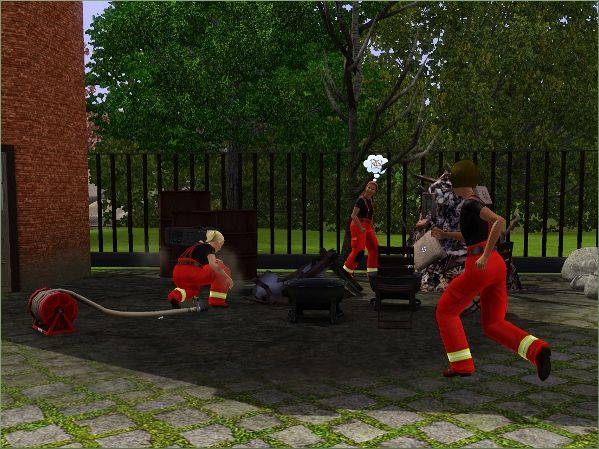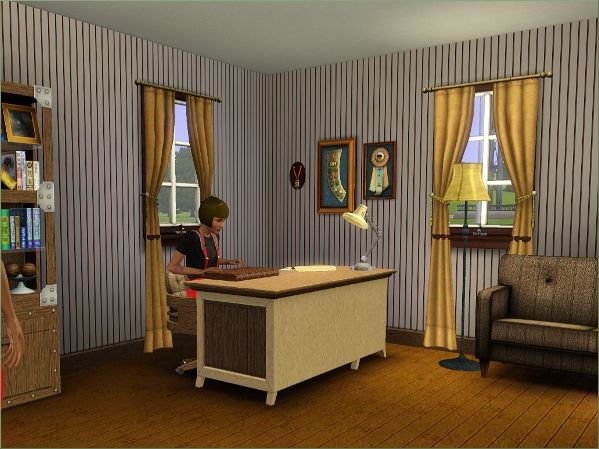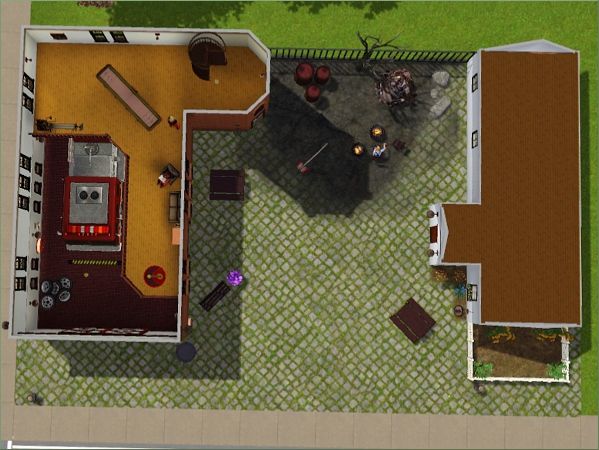 You can see all the pictures from this lot
here
.
Note! No sims included!

Info about this lot
Community lot - Fire station
Lotsize: 30 x 20
Price furnished: (?)
Price unfurnished: (?)
Fully furnished and decorated
2 floors + tower (5 floors)
Ground floor garage:
Garage and W.C.
First floor garage:
Activity area
Ground floor administration building:
Office/living room/kitchenette, bath, bedroom
Please note before you install:
You must place the station on a Community lot 30x20 or larger, defined as "Fire station" (EP Ambition required) for it to work properly. (If you are not sure how to do this, see
this explanation
.)
There are items on this lot that are not from the basic game, as listed below. Note that CC items will be installed in your game with the house. Items from The Store, Expansion packs (EP) and Stuff packs (SP) that you don't have will be replaced with items from the base game. If you want the house to show up in your game exactly as in the pictures, you will need the expansions/stuff packages below and the listed items from the Store.
This lot was a part of the
St. Mary Mead project at AnnoSims
.
Info about this upload
CC items:
My most sincere thanks to the creators - you make this game so much more interesting!
Enrosadira/Anno:
Tuscany brick
ATS3:
Boots
,
Old radio
Store items:
None
EPs:
World Adventure, Ambition, Late Night, Generations, Pets, Showtime
SPs:
High-End Loft, Fast Lane, Outdoor Living, Town Life, Master suite
The Old Fire station