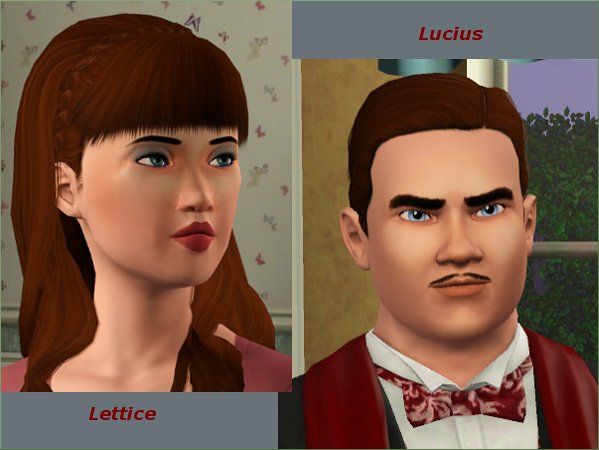 Lettice is the only child of Lucius' Protheroe, and the heir to
The Old Hall
. She is his jewel, and his weak spot. Probably the sole weak spot he has, because the Colonel is definitely a hard man. The citizens of St. Mary Mead are a bit afraid of him, and many good, honest people has been hurt by his harsh words. Even the friendly Vicar struggles to find something nice to say about him. Lettice is still young, but is taking after her father's ways.
Nobody
will tell her what she can and can't do. Not even her father.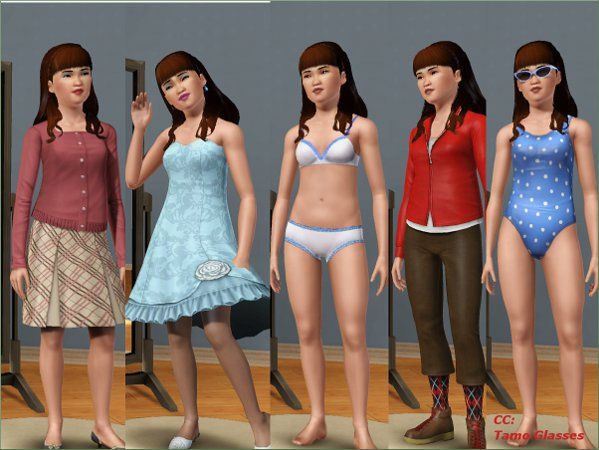 Lettice Protheroe, Teen
Traits:
Couch Potato, Brave, Rebellious, Ambitious
Lifetime wish:
She doesn't have one yet!
Lettice's Cat's Eye Sunglasses are from Tamo, and is automaticly included. Thank you Tamo for this wonderful piece!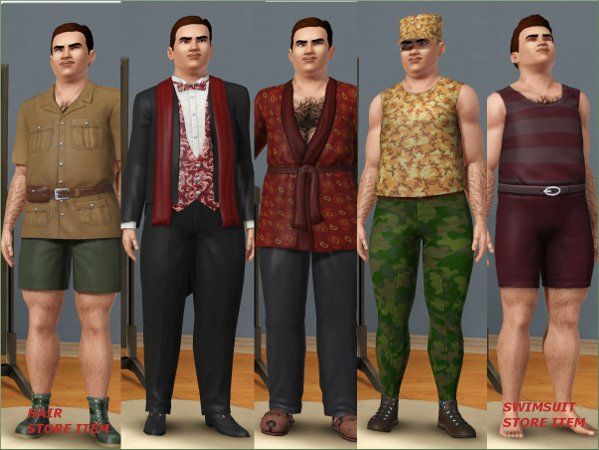 Lucius Protheroe, Adult
Traits:
Inappropriate, Neat, Daredevil, Athletic, Mean Spirited
Lifetime wish:
Become an Astronaut
Lucius' hair and swimsuit are from the Store. If you don't have them in your game you can still download without problems, but they will be replaced with base game items.
Info about this upload
CC items: My most sincere thanks to Tamo for a wonderful piece!
Store items:
EPs: World Adventure, Ambition, Late Night, Generations, Pets, Showtime
SPs: High-End Loft, Fast Lane, Outdoor Living, Town Life, Master Suite
The Protheroe Family
Happy Simming!